Death Valley and the Bristlecone pines
16 - 22 April 2002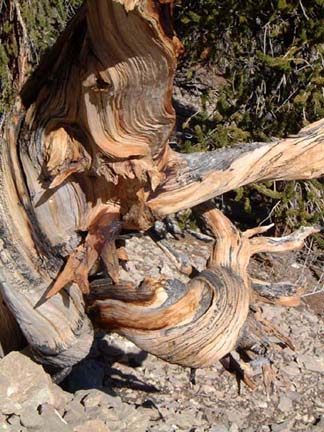 I went to Death Valley to ride the Furnace Creek Spring Tour. On the way back, I stopped at the bristlecone pines.
Ubehebe Crater
Furnace Creek Spring Tour - on the road
It was cold, but we were cheerful
Great Scott - I could have had a v8!
Chris's pics1 and Chris's pics2
A view of the Sierras
The bristlecones only live in dolomitic soil
Home of the bristlecone pines
Bristlecone pine cones!
A bristlecone, barely alive
A bristlecone, more alive
A bristlecone, dead!
Tortured wood
More tortured wood

Last updated 020427.