18-Wheeler Ride
28 - 30 May 2002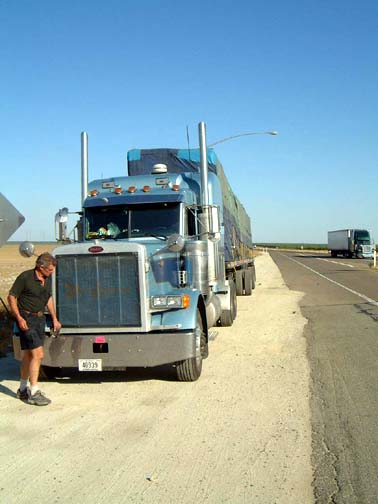 I went on a ride in Dave Brink's 18-wheeler. A little narrative about the trip.
The truck
Ready to roll - Dave and Vance
Dave and Vance
Ready to roll - Dave and Susan
Pipe plant
Pipe out of scrap metal
Scrap metal ...
Dave fastens down the load
Pipe being made somewhere in here
Our load of pipe - 20 tons
The truck stop in Barstow
Trucks at the truckstop in Barstow
About to hook up our new load
The fifth wheel
Refueling at Button Willow
Dave checks the load
Dave sez it's AOK
Last updated 020604.