Grand Canyon
27 August - 9 September 2008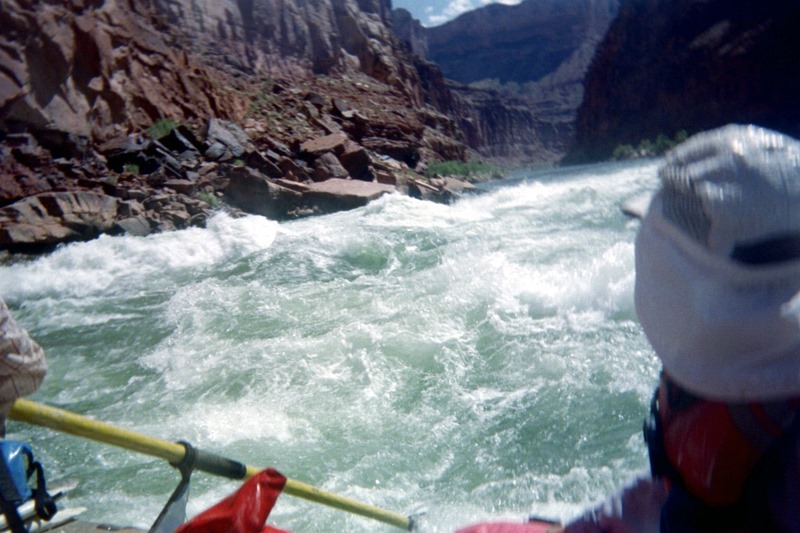 A trip down the Grand Canyon.
The Highlights - a selection of best shots.
People - the people on the trip.
Rapids - a selection of shots of . . . rapids!
Rocks - a selection of rock pictures
Scenery - a random selection of scenery pics. I sort of ran out of gas on this project at this point...
Map - a map of the trip with Susan's SPOT data. (Best viewed with "terrain" turned on.)
My Foot - I actually broke it! X-ray for evidence. (Not the screws in the heel, that's old. It's the little toe meta-tarsal in the lower right.)
My (boring) Log Anybody who has the energy to contribute/update/fix/replace it is welcome...
What follows is "The Good, the Bad, and the Ugly". It's essentially every picture that I have access to and is only for masochists.
Vance First Chip - 1
Vance Second Chip - 2
Susan's Chip - 3
Underwater4 - Susan' last
Underwater5
Underwater6 - Vance? early
Underwater7 - Vance? middle
Underwater8 - Susan
Underwater9 - Elaine
Underwatera - Vance at the end
Underwaterb - Liz
c - Liz's chip
Underwaterd - Amir 1 - late
Underwatere - Amir 2 - early
Elaine 1 - f
Elaine 2 - g