Vance's vacation in France and Germany, 4 Sept - 4 Oct 2001
(and Roger's and Susan's and Elaine's and Fred's and ...)
Pont du Gard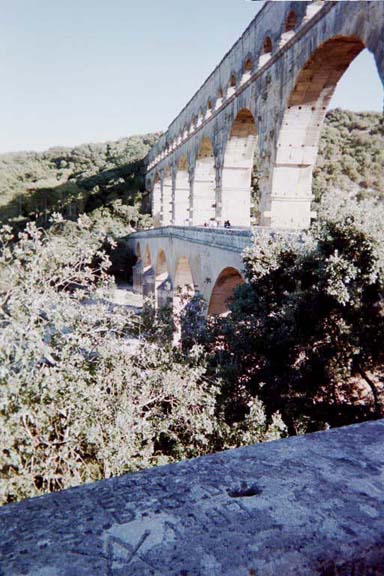 In Paris
Gite #1 - la tube
Roman ruins near Arles
The best bikeride of my life
The trip to the Bordeaux area
Susan swimming in the Mediterranean.
Gite #2 - St Genes
Our hosts at St. Genes - Madame and Monsieur Furlan, and Louie (and Vance and Roger).
Monsieur Furlan explains something while the cow tries to rejoin her calf.
Vance in the castle.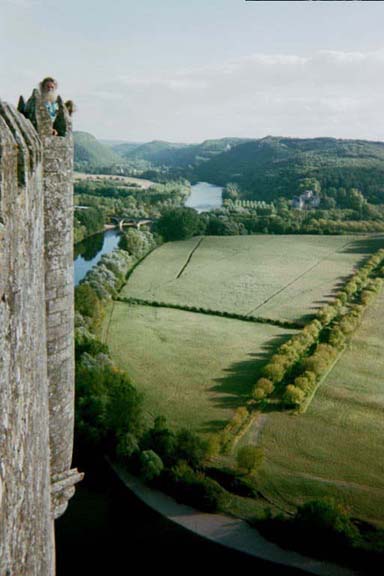 The castle at Beynac
The five travelers
The gang enjoying oysters at St Emillion - Vance, Susan, Elaine, Roger, and Fred
Monbazillac
Vance and Roger at Monbazillac.
Roger makes a new friend at Monbazillac.
Susan and Vance at Monbazillac chateau.
Wine making
Roger in front of the high-tech control panel (which wasn't working).
The mysteries of wine - candeling.
The mysteries of wine - the guard rose.
Some wineries are more - homey - than others
In the Loire valley
Roger in front of the Chateau.
Vance in front of the Chateau.
Chateau Chenonceau.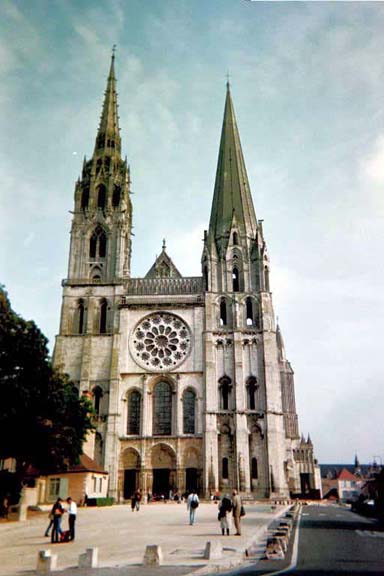 The cathedral at Chartres.
Back in Paris
In Bad Kreuzenach
In Berlin
Carole and Vance in front of the Brandenberg gate - which has been rented out!.
Carole and Vance at the Schloss Sanssouci.
A windmill near Schloss Sanssouci.
Back home - a memorial at the corner near my house.