Jesse and Deidre's Wedding, 26 March 2002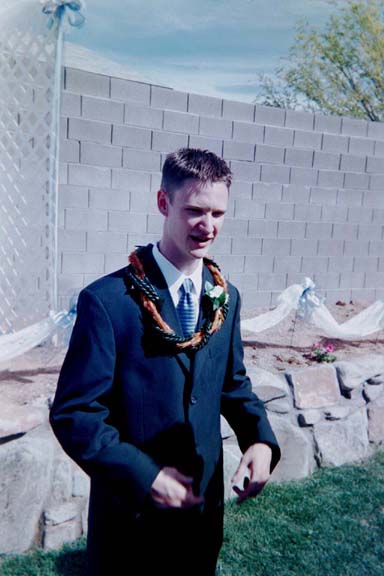 Snapshots taken at the wedding.
The bride to be
RC and Terry?
Jesse, Seth, and Mom
Ashlee
Jesse with his Mom and Dad
Seth and the bridesmaid?
The bride and her Dad
Jesse
The bride's parents
Matt
Randall
Jesse with his lei
A tatooed bride
A harried Mom
Jesse and the car
The car
The bridesmaid showing off her boots
The assembled relatives

A helicopter ride the day after the wedding.
The helicopter takes off
Helicopter coming to get us
Lake Mead
Hoover
Hoover
Last updated 020522.